Find Out How 5 I want to try it for myself

When Apple first launched the tablet revolution with the 2010 release of the iPad, it was immediately obvious that the possibilities for gorgeous content presentations were staggering. But what wasn't immediately obvious is how simple it might be to publish all these new online experiences. The short answer: it wasn't. While the Apple App Store soon offered a wonderful array of visually-rich, interactive content, especially with the rise of the Newsstand magazines and catalogs, that world was off-limits to mere mortals. Apps like that cost enormous amounts of money to produce, and the technical process is far too cumbersome for the ordinary writer, professional, or small business owner to manage.
The ultimate answer to this dilemma, of course, is our good old friend: the Web. Websites are accessible, cross-platform, and (potentially) much easier to create and more affordable. They also provide standard ways to bookmark pages and share them across email newsletters, social networks, and other marketing campaigns. Plus you can't beat the web for SEO visibility in Google or Bing.
However, when the iPad came out in 2010, the web was all about desktop computers with big screens, mice, and keyboards, and the smartphone revolution had only recently gotten people thinking about how to produce content for mobile devices. The lack of quality in web publishing for tablets was, to put it bluntly, disappointing.
It's taken the web a long time to catch up. But, thankfully, as we near the end of 2012, the wait is now over!
Mariposta: Web Publishing for Mere Mortals gives you all the tools you need to create amazing publications specially formatted for the iPad. You can even use our iPad publishing software to create your website on your tablet — an end-to-end experience. And because Mariposta is 100% based on open web technology such as the new HTML5 framework, your Mariposta websites also work great on Macs or PCs, as well as show up optimized for mobile smartphones.
What makes a website work great on an iPad?
Features text and images that look as good as print. Mariposta removes all the tiny blurry fonts and gaudy graphics in the headers and footers of typical websites, greatly simplifies navigation, and puts the focus squarely on your content. The clean, beautiful design of Mariposta website themes rival the best aesthetic of print publications and magazines.
Uses the amazing touchscreen of the iPad. Swipe left and right to move between the pages of your Mariposta website, and swipe up and down on the text of a page to read through it. Tap on a photo to enlarge it. Tap on the bottom toolbar at any time to share a page, bring up a Pinterest-like table of contents, or find out more about the website author. It's never been this fun to engage online content on a tablet.
Lets you order your pages in a linear fashion like a book or a portfolio. You can publish posts with the newest at the front like a blog, or you can order the pages in a 1,2,3,etc. fashion within a single publication (called a Post Collection). Since you can publish multiple Post Collections, each with their own unique graphical style, it's like you've suddenly become a publishing house with quality products on par with bookstores and magazine stands. Mariposta makes it easy!
No other online blogging or publishing software on the web combines ease of use with excellence in design when specially formatted for tablets like the iPad. You can sign up for your Mariposta account and get started in minutes, and our pricing is incredibly affordable. We offer quick and painless custom design services if you require it, so your Mariposta publications match your brand and your own personal style.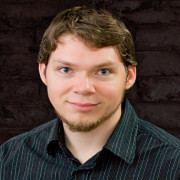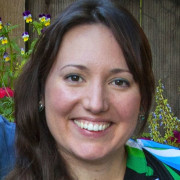 Mariposta was created by Jared and Rosemary White. We both love art & design, writing, and have been working to help individuals and small businesses launch their online presence and digital marketing for over 16 years. We've put all our expertise and insight into Mariposta and would love to help you today.
5 Yes! I want to sign up for my no-hassle 14-day free trial
Tablet publishing made easy. Look like a pro in minutes. No credit card required.
To learn more about Mariposta iPad Publishing Software, visit our homepage or our Blog, Facebook, Twitter, or App.net profiles. To see a demo of a Mariposta website in action, check out our good friend Geoffrey Ellis Flutes.
Examples of Mariposta's Tablet-friendly Templates
5 Wow, looks great! I want to get started now
Our 14-day free trial gives you all the features of our Starter plan. Check it out!
"I've had a fair bit of experience with web design solutions that were meant to be easy for the less 'technical' user, including both Homestead and WordPress. When I switched to Mariposta, it redefined what "easy" and "intuitive" mean when applied to web design. Compared to other solutions, I found the user interface to be refreshingly accessible and easy to navigate. There is a logic to it that made it possible for me to create and manage my site with a bare minimum of instruction, and the finished product is by far the most gorgeous and professional looking catalog of my work to date. Navigating the completed site is a truly elegant experience, and it is strange to contrast the beautifully polished product with the Zen simplicity of the management tools. I've finally found the perfect home for my business!"
Geoffrey Ellis, ellisflutes.com